On Monday Minnesota Governor Mark Dayton officially signed the bill to pass a ne
w
$975 m

illion
stadium. I don't really know why this is newsworthy. We already knew he would sign this bill. But what's next?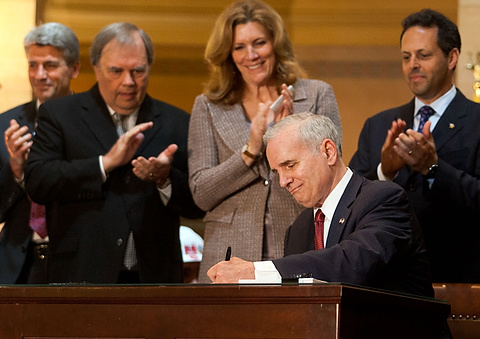 The next step will be for the 13-member Minneapolis City Council to give its approval.
Minneapolis Mayor R.T Rybak thinks the bill will pass easily.
"We're confident the council will deliver," he said.
I can't express my excitement in this post. I just can't. But I think you'll know how I'm feeling because I'm guess you're just as excited for this stadium as I am. We're getting this stadium, and best of all we might get a Super Bowl held right here in Minnesota! Exciting stuff. Exciting stuff.